"Italians are easily recognizable at the table because they are the only ones that during lunch talk about their dinner".
This says a lot about how important for us Italians is the time we dedicate to our cooking; Not merely for the food itself, but mainly for the convivial aspect.
That's why, here at Dolce Uvita, the ingredients are carefully chosen and the dishes created with the right combinations.
Breakfast, lunch and dinner are moments that allow to meet, exchange experiences, share emotions with others.
Menu
Download the QR-Code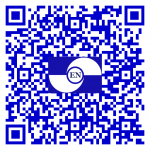 In the kitchen
Yes to
Organic products
Local products
EVO oil  (Extra Virgin olive)
Sunflower oil
Butter
NO to
Palm oil or Soya oil
Margarine
Glutamate
Booking
To allow the purchase of fresh and guaranteed ingredients, booking is essential and must be done at least one day in advance.
You can book by calling the number
(+506) 2743 8461.