In Piedmont, enclosed between the provinces of Alessandria, Asti and Cuneo (Alba), there are these three territories which in 2014 became a UNESCO World Heritage Site.
Spectacular landscapes, which hide many other surprises, such as wine, white truffles and hazelnuts.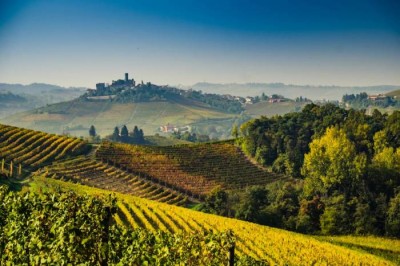 If you are thinking of visiting these places, you can choose between different times, depending on your area of interest.
If you are into food and wine, the best time is certainly between mid-September and the end of October. Period of harvest and village festivals where you can taste the specialties that this land can offer.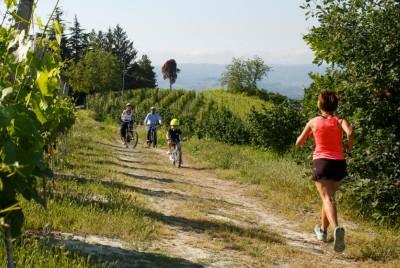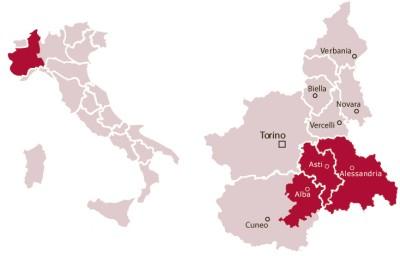 But let's focus on the wines, whose names have certainly been heard before: Barolo, Barbaresco, Nebbiolo, Barbera, Dolcetto, Grignolino, Ruchè, just to name a few.
Reds with character, robust, suitable for meats and the intense flavors of the recipes born here and now available in many parts of the world.
In this region, even among the whites there are excellent wines: Roero-Arneis, Gavi, Cortese and, to accompany desserts Moscato, or Asti Spumante as an aperitif.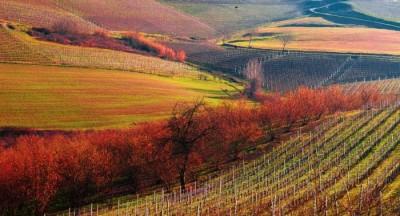 If, on the other hand, you like landscapes and walks, from May to September, the Piedmontese summer will welcome you with cycle paths that connect the different villages and castles that dominate them.
For more information on the area and on the tourist routes, you can visit the website https://www.visitlmr.it/en